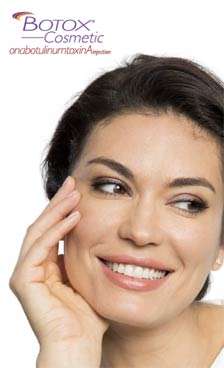 Download Botox Information brochure
[1.4 MB pdf]
Botox®
Botox® injections temporarily improve frown lines and crow's feet lines. The effects last about three to twelve months, depending on what you are treating. There are a number of conditions that Botox is used to treat.
Botox® is now being used to prevent headaches in people older than 18 years of age with chronic migraine.
More information about the many uses of Botox® can be found by visiting the links below.